One of the reasons you're likely visiting Las Vegas is because of the access to many of the different adult entertainment venues. Strip clubs, topless pools, and more await you – but it's important to know how to navigate the venues and know when it's time to order some in room entertainment so you can enjoy Sin City to the fullest.
We've got the insider info on everything – from the tame, mainstream options to some of the raunchier adult shows and options. This allows you to get the experience you want out of Vegas.
Strip clubs are abundant, though you'll have to leave The Strip if you want to go to the majority of them. You can drive your own vehicle, ask for a limo for a VIP experience, or take a rideshare.
We happen to like the Spearmint Rhino because the girls are gorgeous, and it's relatively easy to get a quality lap dance from the dancers.
Remember that the girls will be topless if you want alcohol. If you're willing to have no alcohol, there are strip clubs where there is full nudity.
Cost: Upwards of $200, depending on the experience you want. Lap dances start at $20, and private dances can be as much as $500 for an hour in the VIP room.
Cabaret Shows
Cabaret shows are everywhere – and it's synonymous with Vegas. You'll find these offered at some of the major casinos and resorts up and down The Strip. They all have their own theme, and it's a great way to see dancers in a variety of outfits (some more risqué than others).
You won't see any private shows or lap dances offered here. They're relatively tame, though some can venture into a wilder option. We highly recommend exploring the female and male revues city has to offer and find out what the rating is.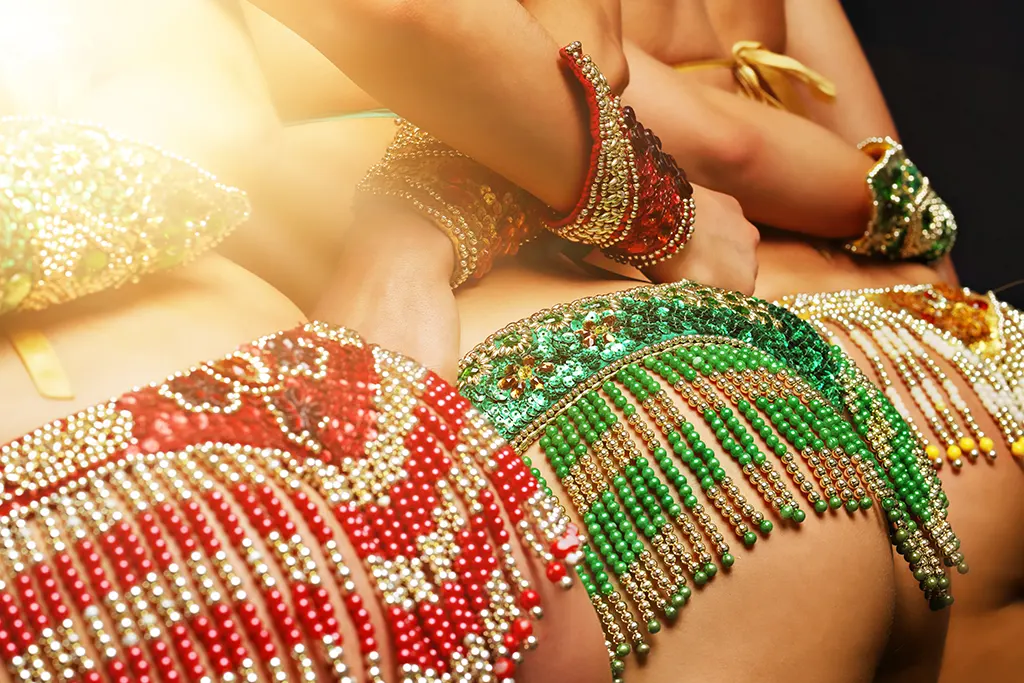 We recommend these cabaret shows:
Crazy Girls at Planet Hollywood
And specifically for the ladies, we recommend:
Thunder Down Under at Excalibur
Cost: Less than $200
Topless Pools
Sexy Vegas girls are abundant in the topless pools around Vegas. Of course, you'll also see those at the pool party who probably should have left their tops on, too. There's no telling what you could see at any of these pools – and on a hot summer day, they get crowded.
However, it can be fun, and swim-up bars are a great way to enjoy a cocktail.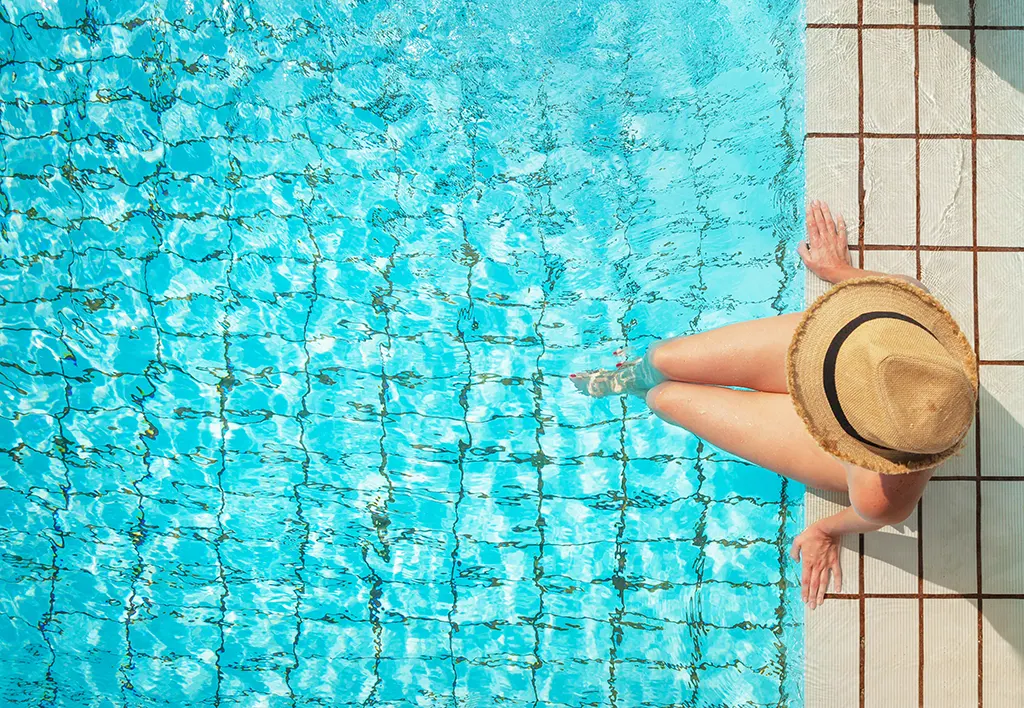 The best topless pools in Vegas are:
Moorea Beach Club at Mandalay Bay
European Pool at Encore
Wet24 at the Strat
Bare Pool Lounge at The Mirage
Cost: Around $200 unless you go for private cabanas and other high-end costs
Adult Shops
Adult shops can be a fun way to ensure you spice up the sex in Vegas if you already have a partner – or if you plan on playing solo. If you happen to find fetish escorts who will be headed to your room later, we definitely recommend hitting up one of these shops: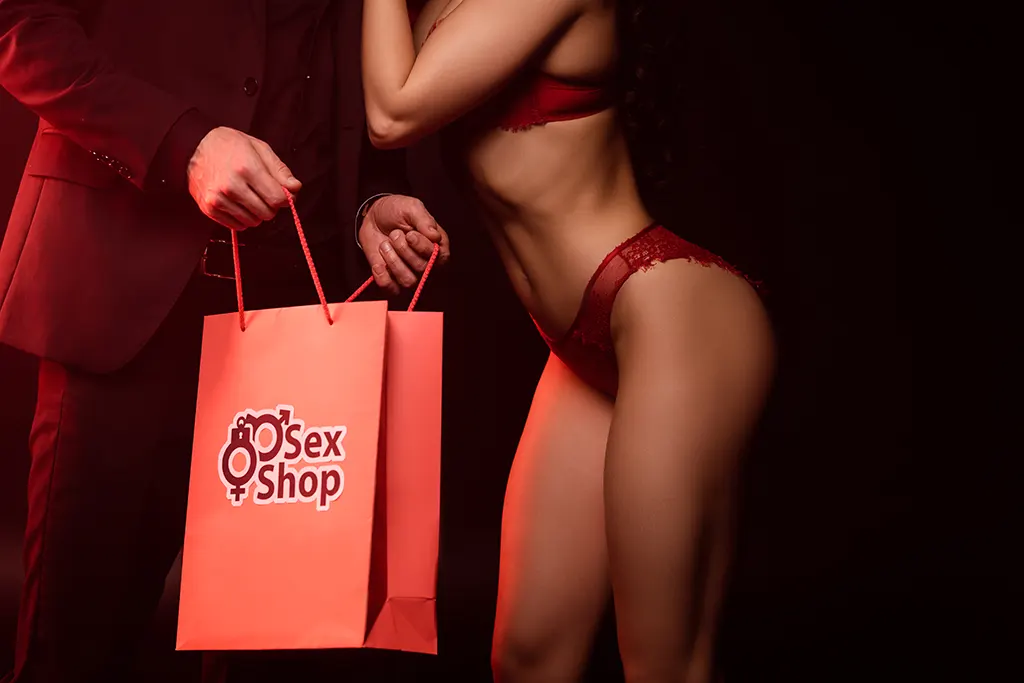 Hustler Hollywood
Adult Superstore
Déjà vu Love Boutique
Adam & Eve
You'll find that the adult shops are upscale and massive. They'll have what you're looking for, and friendly staff can even offer recommendations. Sex shows in Las Vegas are sometimes shown here – and a few of the shops have unique experiences, so be sure to do your research.
Cost: $100 or more
Escorts
When you want Las Vegas girls to your room, legally, the answer is in the form of all women escorts in Vegas – and we have what you're looking for.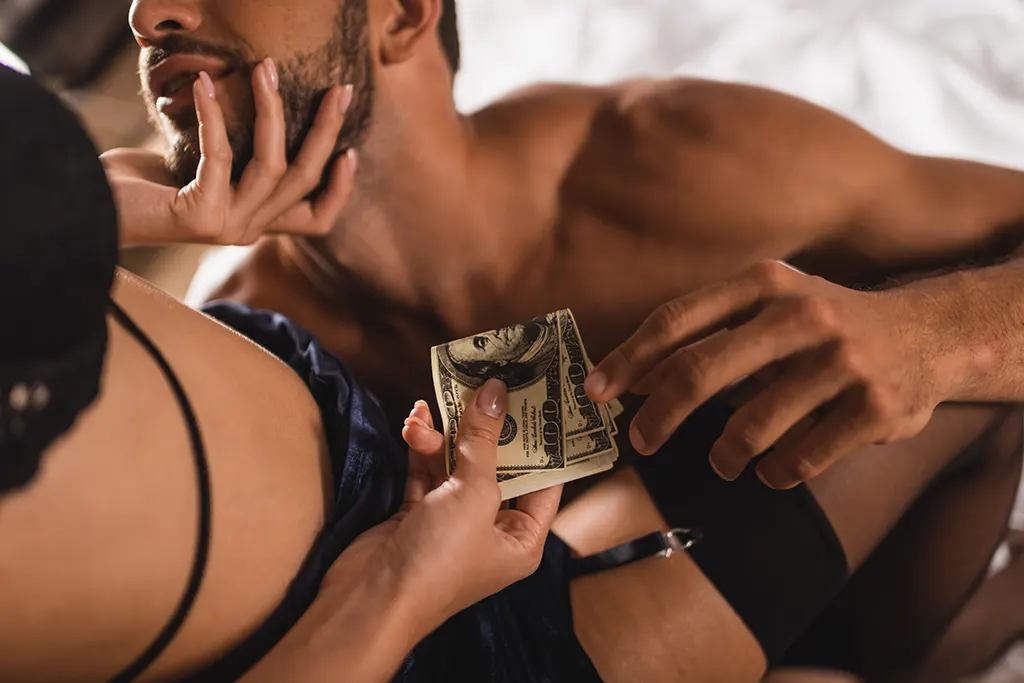 Now, let us preface by saying this: it is illegal to pay for sex in Vegas. Prostitution is illegal throughout all of Clark County. If you had hoped to pay for sex, you'll have to leave Clark County and drive at least an hour (or four for some of the better brothels).
Escorts provide you with the best in room entertainment you could ask for. They'll show up for as many hours as you want – and you're in full control of the kind of entertainment they provide – private strip shows, sensual massages, sex toy demos, and more.
You pay for their time. Once the time is up, what happens between consenting adults is between the two of you, now isn't it?
While you'll find plenty of ways to hire call girls in Vegas, we highly recommend booking with a reputable escort agency like us.
Cost: Several hundred to several thousand, depending on the experience you want.
Strippers
When you want to see sexy Vegas girls, the fastest answer is in the form of strippers. You can go to strip clubs in Las Vegas and watch them with a room full of men or you can choose a private experience.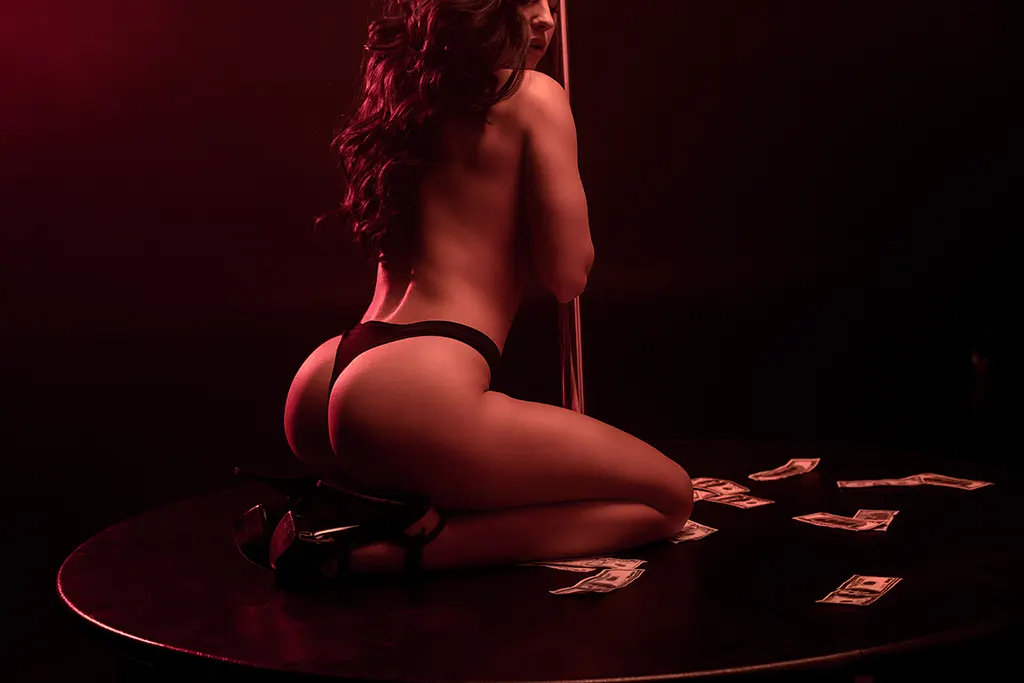 First of all, don't think you can invite the strippers from the club back to your hotel room. Instead, there are escorts that provide in room entertainment. Remember, though, don't call up an agency and ask for sex. Instead, ask for in room adult entertainers.
You can also ask for a bit of fun. Many of the girls in Las Vegas have costumes, lingerie, and more that they'll happily wear for a strip show.
Cost: Several hundred to several thousand, depending on the experience you want.
Erotic Massage
In-room adult entertainers can provide you with sensual and erotic massages. Forget about going to a massage parlor where you're going to be carefully watched by hidden cameras. They tend to be seedy – and we promise you that there are better experiences to be had.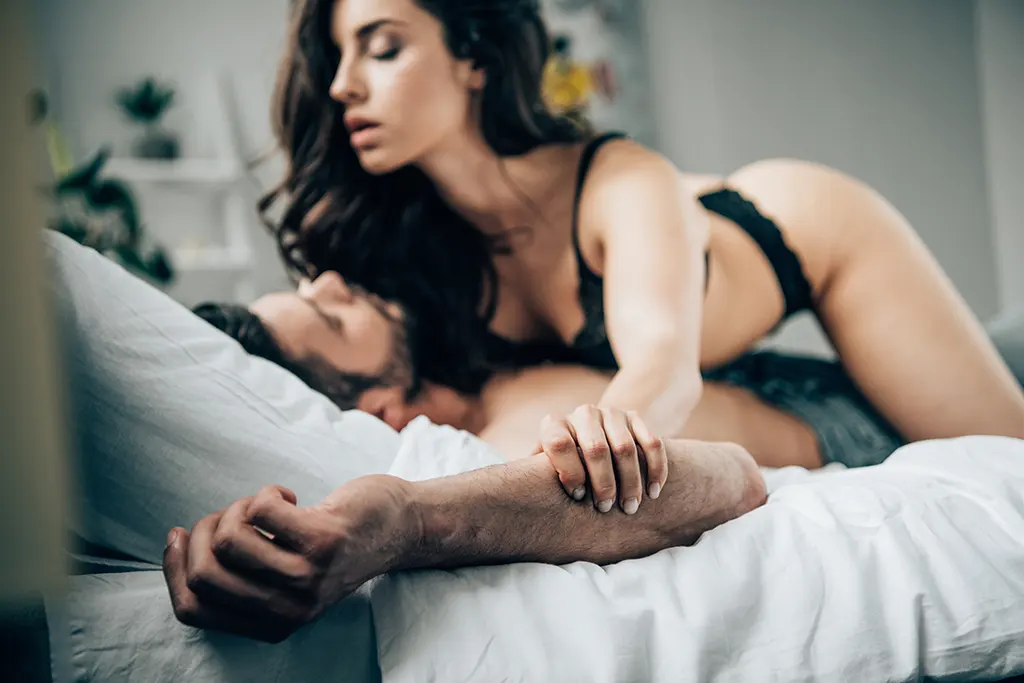 Just as you can get strippers direct to you, the same can be said about masseuses. Call girls in Vegas can provide tantric massages, Nuru massages, and more. Even couples' massages can be provided if you book multiple girls. It can definitely be a way to spice up a romantic weekend in Vegas.
Cost: $200 or more, depending on how many girls you order and how sensual the massage will be.
Swingers Clubs
If you want to play voyeur for an hour or more, you can see some live sex shows in Las Vegas just by going to a swingers club. Of course, if you're a single male, it'll cost you more to get in because they know you'll likely watch more than participate.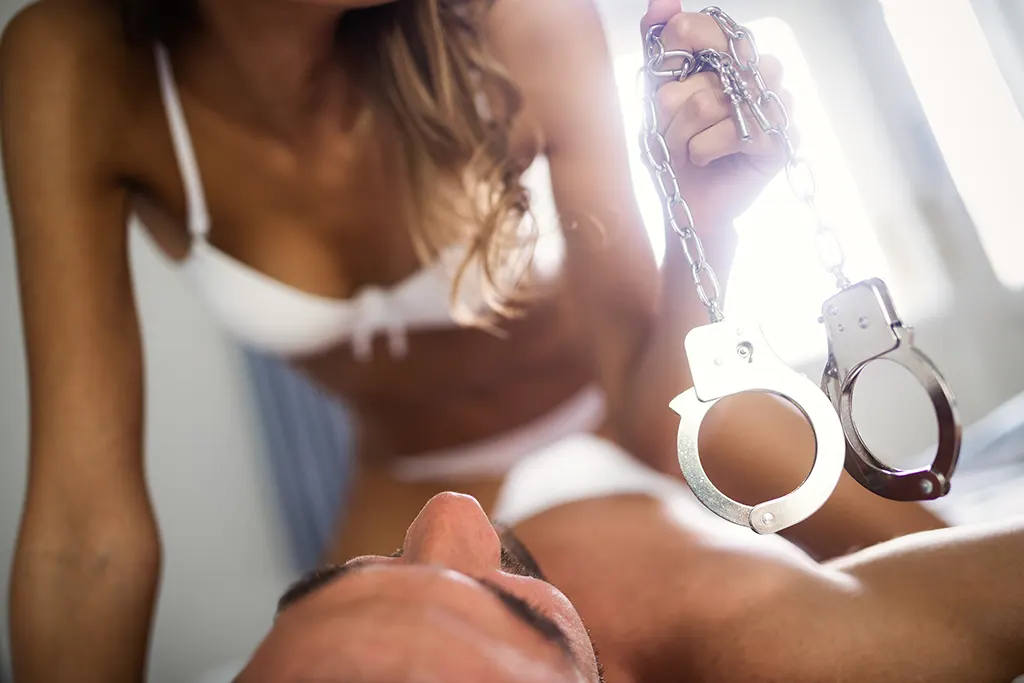 The easiest way around this is to book Las Vegas girls to your room. Spend an hour or so getting to know her in your hotel. Then, the two of you can venture out to see what the swingers' clubs are up to. What happens once the two of you are in the club is entirely up to the two of you as consenting adults. Have fun and see what it's all about!
We recommend checking these places out:
Green Door
Eden After Dark
Red Rooster
The best prices go to single women, followed by couples, and then single men.
Cost: About $200 or so, depending on how much access you want.
Brothels
Brothels are where you can go to enjoy sex shows, sex with women, and even private strip shows. They're legal in various counties of Nevada – but none are in Clark County, which is where Las Vegas is located.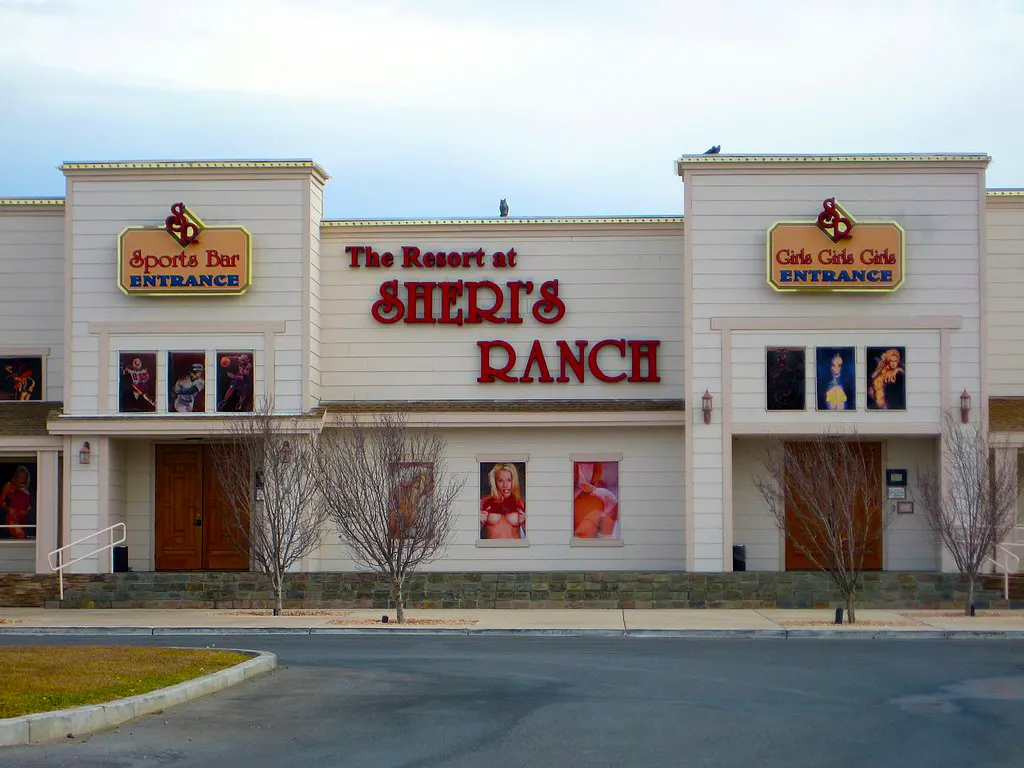 You'll have to drive at least 90 minutes to reach the nearest, which is in Pahrump.
If you're willing to drive a bit further, we recommend these brothels:
Alien Cathouse
Chicken Ranch
Sheri's Ranch
The experiences can vary. You'll gain access to rooms, hot tubs, bars, and more. As for the girls, sometimes there are porn stars, and sometimes you get whatever's left after the truckers have come through. Reservations can be made ahead of time so you're not disappointed.
Cost: At least $1000 but plan on $2k or more, especially if you need overnight accommodation and transportation between the brothel and Vegas.
Massage Parlors
Massage parlors are found all throughout Vegas. Many offer an "erotic" massage, and some even promise a happy ending once you walk through the door. They are typically open 24 hours, so you can walk in at any time and choose a girl.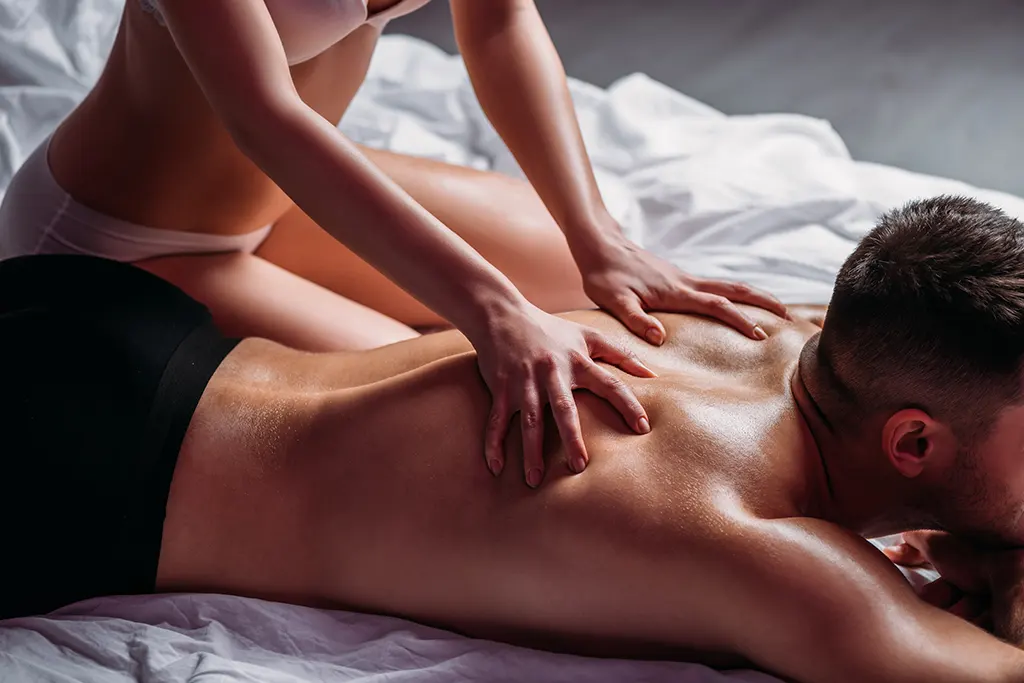 The massages are basic – and then, they try to sell you all of the extras.
These places get targeted by law enforcement all the time, so ratings are usually low – and if you do find a place you like, it probably won't be there the next time you visit Vegas.
Cost: Usually about $200 or less, depending on extras.
Conclusion
When you want adult entertainment Las Vegas is definitely the place to go. Whether you want to enjoy sexy Vegas girls in public spaces or you want Las Vegas girls to your room, the choice is yours. Much of it also comes down to how much you want to spend.
There are a lot of scams that promise you a sexy and fun-filled experience, so be careful.
We highly recommend in-room adult entertainers. Whether you want strippers direct to you or fetish escorts who are open to anything, we can make it happen.
Now get out there and start enjoying what Vegas has to offer!
Sheri's Place Photo By: Satori Son, CC BY-SA 3.0 https://creativecommons.org/licenses/by-sa/3.0, via Wikimedia Commons